Michel Lauricella is the author of the best-selling series of books on human anatomy, Morpho! We are very proud to release this first in a video series of his anatomy teachings.
Michel was trained at the Ecole Nationale Superieure des Beaux-Arts in Paris. He has taught morphology for 20 years, successively at the Emile Cohl School in Lyon, Beaux-Arts workshops in Paris, and the Gobelins (Paris). He is currently a professor at LISSA (Paris) and at Fabrica1 (Paris).
Learn from Michel Lauricella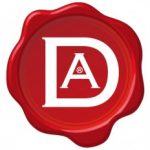 We are thrilled to present the EXCLUSIVE videos of Michel Lauricella aka Morpho, author of the best-selling anatomy books Morpho! For the first time ever Michel's work is available not only in video form but also in English (with subtitles). In this in-depth video, students will learn the artistic anatomy of the head and neck. These lessons include videos on the facial features, the muscles of the neck, folds of skin (for various age groups). This class also comes with reference images and homework assignments.
Read More »